Posted by Richard Sault on 13th Oct 2014
The Northwave Extreme Winter Road Cycling Boots are high end and one of the most stylish winter boots you'll see on the road, perfect for keeping your feet warm and dry in the winter months.
Northwave can boast the exclusive rights to being the first brand to launch cycling shoes with Gore-Tex®.
The Gore-Tex® membrane provides total protection from water, at the same time giving extreme breathability so as to guarantee optimal comfort during exercise in all weather conditions. The microclimate created inside the shoes allows you to face even the longest trips without your feeting getting cold numb or overheated.
Northwave positively gleam about their "revolutionary" Double Shield Construction (DSC). The overlap of two different uppers, anatomically integrated with each other and designed to work together, ensuring absolute protection against water and the cold. All we know is, it works great.
Great value for a high-performance winter boot that performs and is getting rave reviews.
Price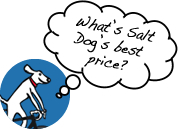 Reviews
It keeps big drops of water, like rain, on the outside, while letting water vapour (sweat) escape from the inside, so your feet stay dry and don't get clammy.
The cleat screw holes do not go right through to the insole, and so don't let in water from below.
I've used them on some cold, wet rides, and they've certainly kept my feet warmer and dryer than my usual winter options – which include some old-skool mountain bike boots, heavy duty touring shoes or normal cycling shoes with neoprene shoe covers.
Winterproof boots ideal that are comfortable, compact & stylish
Road CC
"I was struggling with my feet getting wet and cold when I went cycles and bought these shoes and have absolutely no issues with them, ideal winter shoe that is comfortable and keeps your feet dry and warm."
Del85
"I suffer from cold feet even on warm days so need a warm boot for the winter months living in Switzerland. Paired with merino winter socks I can feel my toes after a 2-3 hour ride in temps as low as zero - what more could you want?
BGB29
Features
Sole: Carbon Light
Upper: Gore-Tex® Sierra membrane
Closing system: S.L.W.2 + Power Strap
Heel: Integrated Heel System
Footbed: Special G.T.X.
The boot has a double Shield Construction, two layers integrate together to ensure protection against water and cold.
The Carbon Sole is light stiff and compatible with Shimano; Look road pedals, as well as Speedplay with the NW Adapter. Direct contact with the sole reduces the distance between the foot and pedal which optimizes performance and saves energy.
Details